Studio Cult x ABC: Best Blinds to Buy and What's Trending This Year
From colours and textures, to materials and products, the team from Studio Cult have put together their 2020 trends.
If you're building your dream home or looking to renovate this year, ABC Blinds have got you – and your windows – covered. Drawing inspiration from Wattyl's Colour Forecast 'worlds apart' by Sarah Stephenson, window treatment trends for 2020 are influenced by the rise of the digital culture, yet also our desire for the organic and unrefined tones that connect us with nature. Cool toned neutrals and greys have been dominating the décor landscape for years, but these are starting to fade. A shift towards warmer toned palettes and earthy tones will be big this year, as discussed in the Dulux 2020 Colour Forecast colour palette 'Grounded'. The rise of Rattan, Cane and Timber furniture will continue throughout 2020, coordinating perfectly with natural window treatments and woven timber shades.
Heavy blinds and draperies are a thing of the past, people are looking for spaces that nurture and evoke a sense of calm and relaxation. Natural linen curtains are timeless and are definitely our go-to when it comes to selecting a window treatment that is warm and versatile. They can balance both modern and traditional styles and are multi-functional, coming in a variety of transparencies. Clean and simple is one of the biggest trends in window treatments for 2020, organic and textural elements including shades made from natural woven fibres will be heavily seen throughout the new year.
People are also looking towards more sustainable options, whether this be through the furniture they select, the clothes they wear or the window treatments they choose. Natural Wonders Blinds, made using a combination of bamboo, reeds, jutes and grasses, will be an increasing trend in 2020. These window treatments provide comfort and connection, the natural weave of the fabric creates privacy yet also allows light to softly filter through, bringing us back to nature.
Plantation Shutters add a sense of luxury, character and elegance to any space, often boosting the resale value of your home. Clean white shutters will immediately brighten the interior of any room and are a window treatment set to be popular in 2020. If you are wanting to be different and take a risk in your home, black shutters will be a bold trend.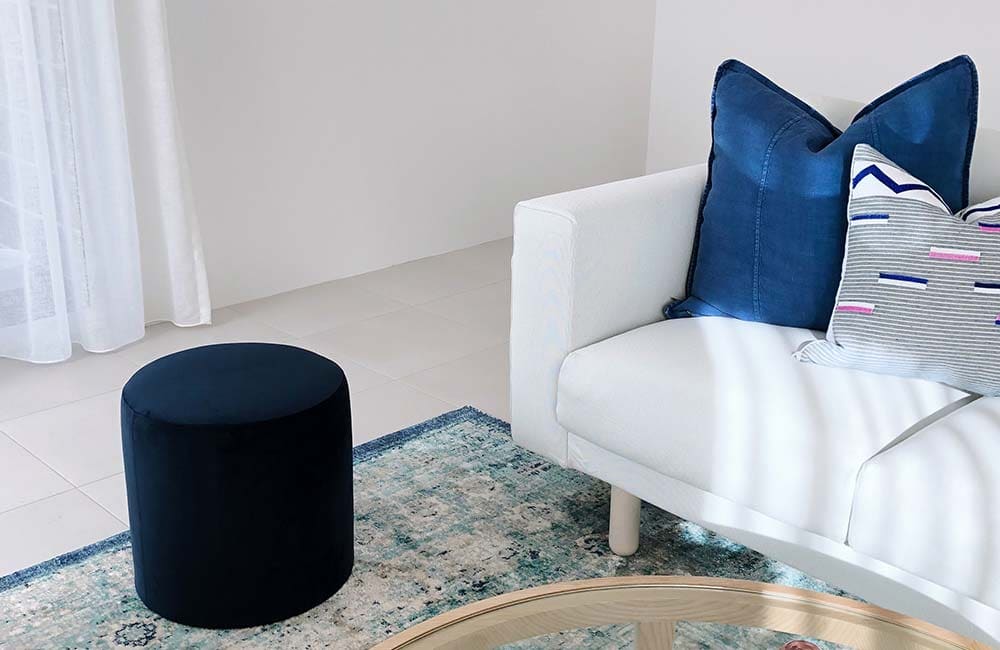 Roller blinds are also an affordable option, and these will remain a go-to window treatment. We need spaces that are multi-functional, and a dual roller can provide just that, allowing natural light to filter through, whilst also maintaining privacy. Layering blinds allow for greater control, blocking out the sun and increasing thermal insulation. Whilst Roller Blinds may seem simple in design, they come in array of styles, colours and textures, with their clean lines complementing all Australian homes. Without being over decorative, Roller Blinds finish any space and complement any interior style.
With the rise of 'smart homes', automated and motorised blinds will be dominating 2020! Thanks to the ABC Smart Home Hub technology, an innovative device designed to connect to your home's WiFi, you now have the power to open or close your blinds whilst you are not even at home. Cordless and motorised blinds are quickly becoming the standard, providing a wealth of benefits such as safety, security and convenience.
To see the work of the team at Studio Cult, check out their Instagram.
If you'd like to learn more about ABC Blinds, give us a call us on 13 13 15, visit one of our Perth showrooms or arrange a free measure and quote with a highly-trained consultant in your own home.
Book an appointment online now
Simply fill out the form below to arrange an obligation-free measure and quote, or to ask us any questions.