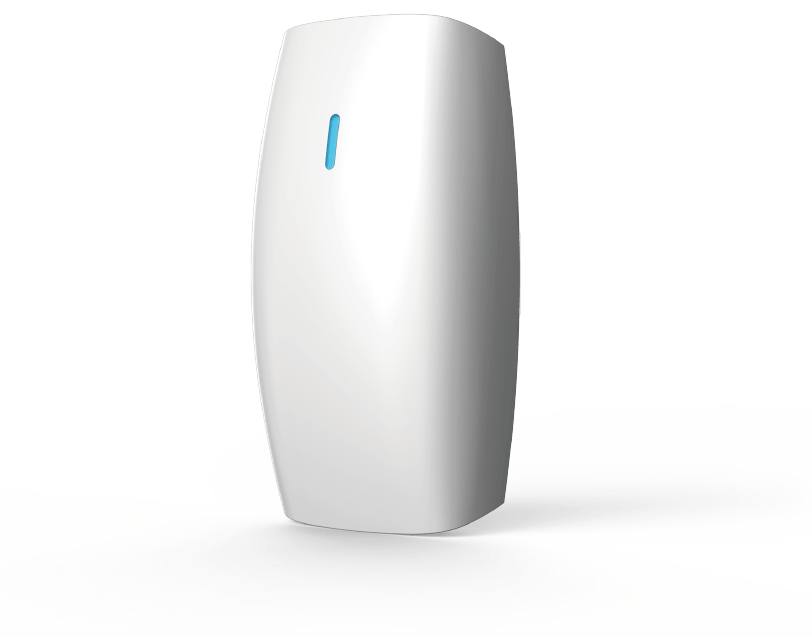 Enjoy the ease of electric blinds
The ABC Blinds Smart Home Hub is an innovative device that allows you to control motorised blinds, otherwise known as electric blinds, from any location. To do so, the hub builds a connection via your home WiFi router to designated smartphone applications and ecosystems such as Alexa Echo and Google Home. Built with the latest technology, the hub talks back to your personal devices to offer complete ease of use.
Benefits of motorised blinds
Stay in Control
With remote control blinds installed, you can automatically close any blind or shutter without having to get out of bed (or from your comfy spot on the couch).
Secure your home
If your motorised blinds are controlled via smart phone, tablet or a third-party system, you can control the blinds wherever you are. Whether you're on holiday or simply working late, electric blinds will give the illusion that you're always home.
Sleeker look. Safer design.
Motorised blinds completely eliminate the need for chains, ropes, wands or cords altogether, making them the safest option for your home. They don't just look sleek and stylish, but they can also give you great peace of mind, particularly if you have young children or pets.
Easy to Use
Motorised blinds connect to a central device called a Smart Home Hub. This can be paired with your smartphone or a smart home device like Google Home. Up to 20 sets of blinds can be connected to one Hub, making it simple to control all your blinds from one location.
Why switch to a smart motor system?
Total control with the touch of a button
With this intelligent home motorisation system, you can program up to 20 sets of motorised blinds and electric shutters to operate together. The wireless system connects to your home's WiFi and allows complete control over a wide range of blinds and awnings, including the following products.
Indoor Motorised Blinds
Outdoor Motorised Blinds
Book a FREE Measure and Quote now
Simply fill out the form to book an appointment for an obligation-FREE measure and quote, or to ask us any questions.
Which product are you interested in?
Next is we need to know your address for us to select the nearest consultant in your area.