5 Natural and Easy Ways to Relieve Allergies in the Home
Allergy-proof your home with these simple and affordable tips.
Whether you're an asthmatic, hay fever sufferer or a parent with little ones, you've probably tried every trick in the book to free your home of allergens. While no home can ever be 100% allergy-proof, there are some simple wellness tips you can follow to make your house a healthier place.
Carpets, pets and bathroom mould are key offenders when it comes to triggering allergies, but have you ever thought about the nasty dust and particles living in your window treatments and windows? Here's how to tackle these problems area.
1. Keep windows and curtains/blinds clean
It sounds like a no-brainer, but a surprising number of people tend to neglect this area of the home. Windows and windowsills in particular tend to attract plenty of dust. And the more dust, the more dust mites! When it comes to window treatments, polyester curtains tend to be the worst offenders. The thick material is a haven for dust, dust mites, pet hair, dander and more (plus, they're much harder to wash)! We recommend making the switch to shutters or vertical blinds, timber, or aluminium blinds, as they're incredibly low-maintenance.
To clean these window treatments, all you need to do is wipe them with a microfiber cloth or a soft brush attachment on your vacuum cleaner to remove the majority of the dust. Then, use a damp cloth to run over the surface and let them air dry. Frequent cleaning in this manner helps prevent the dust from becoming airborne, which means fewer allergy flare ups! You can find more tips on cleaning and caring for your blinds in our blog.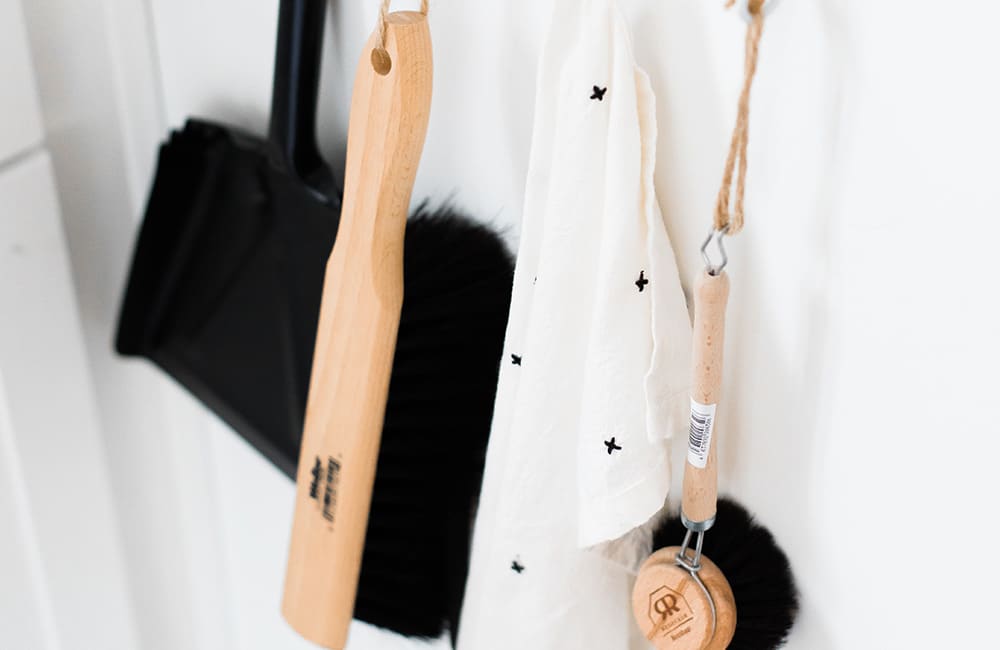 2. Place an air purifier near window
Hayfever sufferers, this one's for you! If you don't already own one, consider purchasing an air purifier for your home. When strategically placed by the window, this will trap airborne particles from outside before they enter the home, circulate in the air and set off a sneezing fit. The closer the purifier is to the contaminant, the faster it will trap the particles which are causing you grief!
3. Choose natural fabrics
If you're allergy-prone, you should avoid synthetic fabrics for your bedding, upholstery, clothing and even window blinds! Synthetic curtains often contain harsh chemicals that can cause further irritation. Instead, opt for curtains that are made from natural fabrics like cotton, silk or linen. At ABC Blinds, we make 100% pure linen curtains which are hypoallergenic and anti-bacterial, making them ideal for promoting a general sense of wellbeing.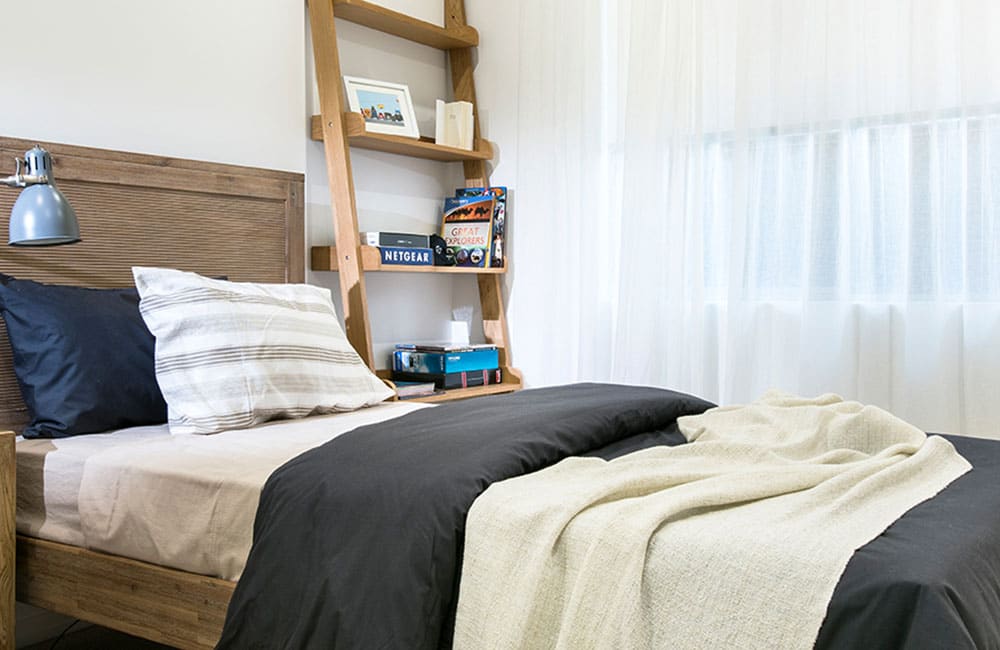 4. Examine caulking and repair if needed
Caulking refers to the material used to seal joints or seams against leakage or draughts around the home. The caulking around your windows can breakdown or wear away over time, resulting in dust and pollutants being able to enter your home. For this reason, it's important to inspect the caulking/look for any cracks around your windows and door frames to see if it needs repairing or replacing.
5. Know when to close your window coverings
If you suffer from allergies or hay fever, it's a good idea to close your window blinds and windows during irritating weather. Humid weather or rainy days are when mould and dust mites thrive, so it's best to keep windows shut at these times. Another main offender is the early morning. While it may be tempting to let some cool, fresh morning air into your home, these are the hours that plants and trees release pollen into the air, so you'll sleep better with your windows closed.
If you'd like to learn more creating a hay fever and allergy friendly home, give us a call us on 13 13 15, visit one of our Perth showrooms or arrange a free measure and quote with a highly-trained consultant in your own home.
Book an appointment online now
Simply fill out the form below to arrange an obligation-free measure and quote, or to ask us any questions.