When you walk into the office for the day, the office blinds are probably one of the last things you notice (if at all). However, they actually make a huge difference to your day-to-day working life. With the right window blinds installed, you can increase productivity, create a better ambience, reduce on-screen glare and impress your clients. And that's just a few of the benefits! Keep reading to learn which are the best commercial blinds to install in an office environment.
Benefits of office blinds
No doubt you and your employees spend a fair amount of time in the workplace, so it goes without saying that it pays to make sure your office has an inviting and peaceful atmosphere. Thankfully, a makeover doesn't have to break the bank - something as simple as refreshing the window blinds can make all the difference!
Blinds are vital to an efficient workplace
Give some thought to what you need from the window blinds in the space - do they need to block sunlight in order to reduce glare on computer screens? Or are you looking for blinds that let plenty of energising, natural light into the space? Establishing the most important requirements will help you get the most out of your office blinds.
Reduce on-screen glare
Direct sunlight can be a joy in the comfort of your own home, but in an office environment, it can be disrupting. One of the main reasons why office blinds are installed is to minimise screen glare, so that your employees can continue to work efficiently throughout the year.
Lower office electrical bills
With commercial blinds installed, you can save money on your electrical bills. Indoor office blinds work to insulate the windows, preventing sun (therefore heat) from entering the room. As a result, the need for air conditioning will reduce, saving you previous money. Plus, as a result of less sunlight entering the building, office furniture will also be protected from fading and discolouration over time.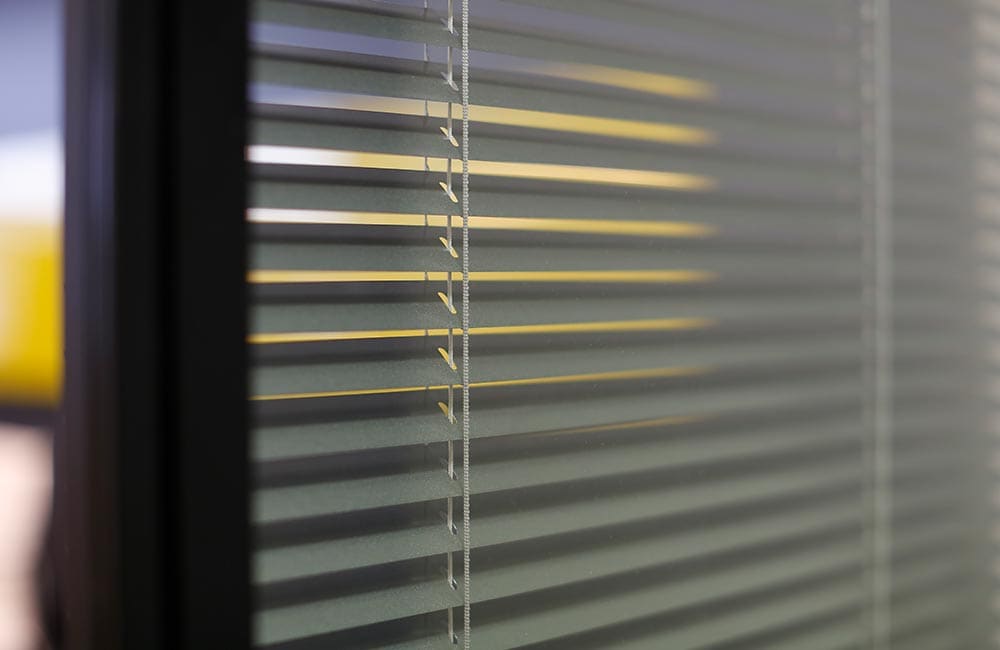 There are consultants who specialise in commercial blinds
In our 40+ years of experience, we've found that office blinds tend to have a unique set of requirements, very different to those required of residential blinds. So, we've established a team of expert consultants dedicated to the cause! Working alongside builders like Niche Living, BGC and Impressions, we've provided quality products to thousands of businesses across Western Australia, from small office fit outs to large-scale renovations. Chat to one of the consultants in our specialised commercial division about how office blinds can provide innovative solutions for your business, to help you decide which ones are right for you.
Best window blinds for the office
Aluminium Venetians: These window blinds are a popular choice for offices and commercial settings around Australia – for a good reason! These blinds are incredibly modern, stylish and durable, making them an easy choice. With a simple twist of the easy-to-use cord, the slats can be adjusted to manage light, privacy and the view.
Roller Blinds:" Office roller blinds are one of the most economical window blinds you can buy for a commercial environment. With a single roll of fabric that can be hidden in a sleek, stylish headbox, these blinds can blend in seamlessly in any professional setting. We recommend customising office roller blinds with sunscreen fabric, as it helps to reduce heat and glare without disrupting your employee's views.
Vertical Blinds: If your office has large windows or sliding doors that are in need of window blinds, vertical blinds are the perfect choice. These blinds are great for preventing on-screen glare and controlling privacy. Plus, they can also be used to divide a room for a price that's much more affordable than constructing office partitions.
Browse our range of indoor office blinds online, or contact our commercial team to find a style that suits your business.