What are Day/Night Blinds?
So what makes a great day and night blind? Three things: the ability to filter natural light, reduce glare and increase privacy at any time of the day or night.
Here are three of the best alternatives to dual roller blinds for day and night use: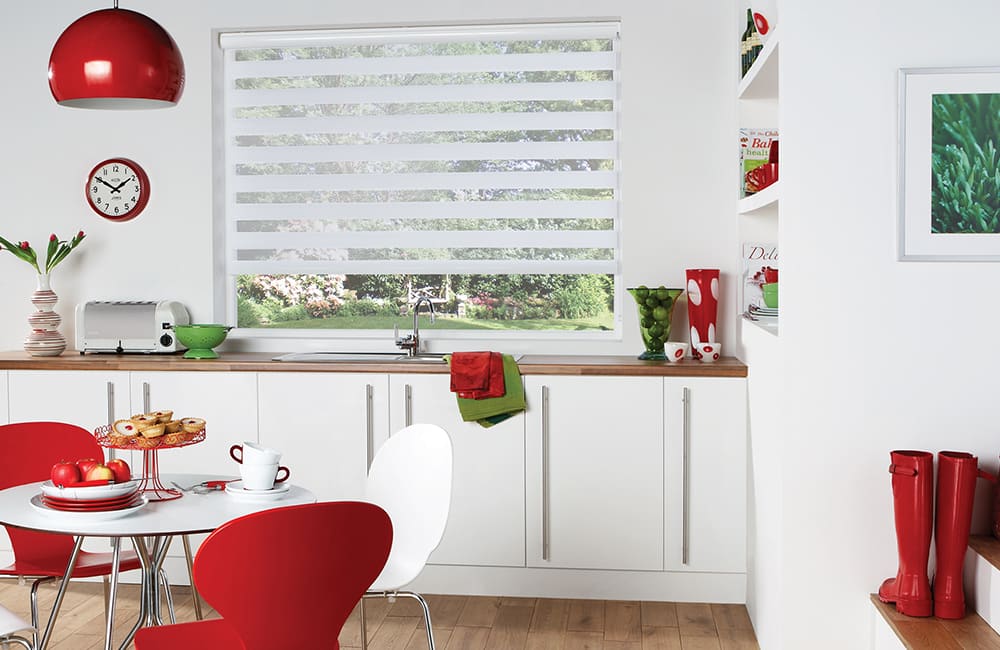 Visions offer the benefits of rollers and venetian blinds in one stylish product. Two layers of horizontal striped fabric (one layer is opaque and the other translucent) work together to gently filter the natural light or block it completely. Visions work to reduce the sun's glare and can control the level of light and privacy you need, all around the clock.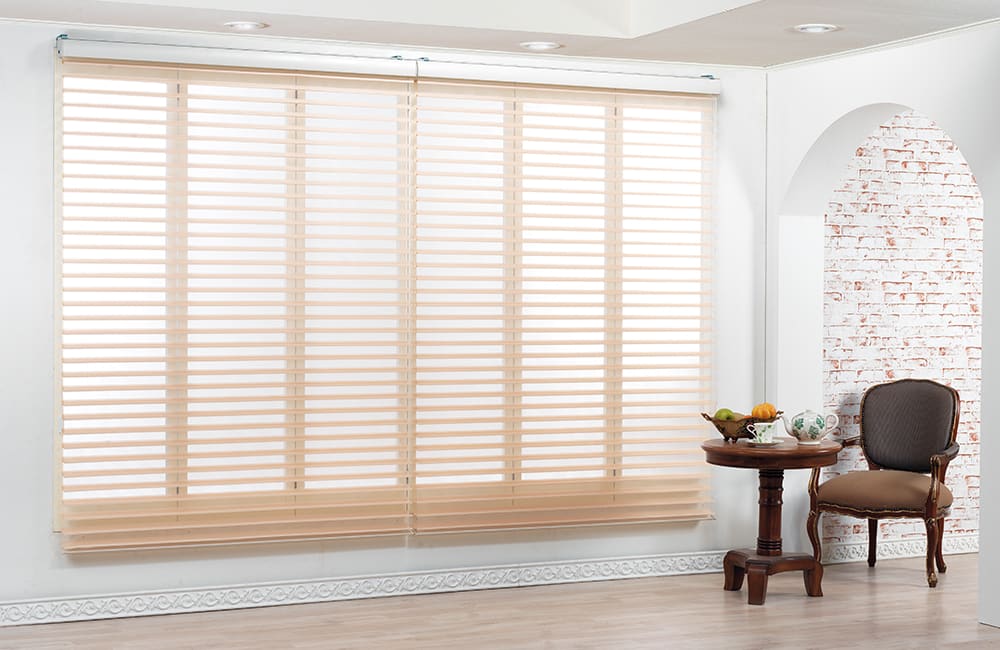 As their name suggests, Tripleshades consist of three layers. Between two layers of stylish sheer fabric sits one layer of horizontal Venetian style blinds, making light control an absolute breeze. Designed with a compact and easy-to-use roller system, Tripleshades are practical, stylish and super low-maintenance.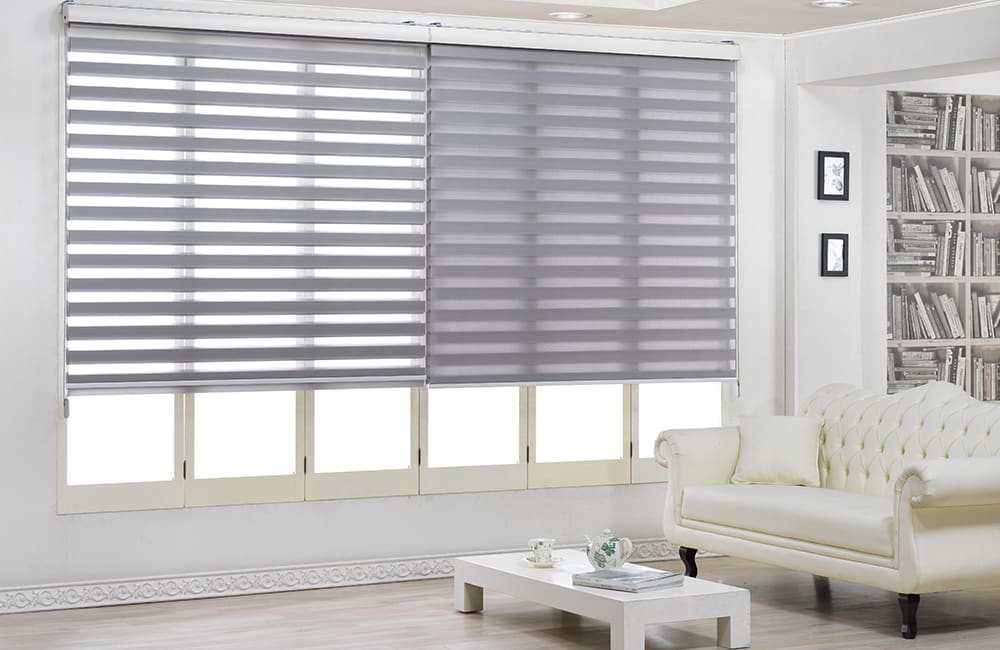 With the good looks and horizontal blades of a shutter and the versatility of a roller blind, Tricoshades are a brilliant choice for day and night practicality. The alternate sheer and dim-out panels allow for three different looks and functions in one single window dressing. This style of blind offers complete control of light, privacy and view in a compact roller design system.
Interested in day and night blinds? Give us a call, pop into a showroom or request a free measure and quote today.