Most designers around the world (like ourselves!) love waiting to see what Pantone's colour of the year is going to be. It's always exciting to see how we can integrate it into our latest designs.
This year's 'colour of the year' is Classic Blue. This shade of blue is a breath of fresh air, in that it is a universally workable colour. For those who love Interior Design, introducing the colour of the year does not mean we have to rush out and paint our walls blue, or purchase blue tiles… sometimes just introducing a few simple pieces such as cushions or a throw can help you stay on trend. Better yet, have a look through some of your old accessories and linen and you may find a few key interesting pieces in the colour you are after! Reuse and recycle wherever possible!
In Australia, we've been experiencing some colourful design trends over the past few years, and we really hope that this continues. It's refreshing to see homeowners be so bold in their own homes. Grey-on-white-on-grey is still beautiful, but why not change it up and introduce some of the amazing natural colours that you see in our beautiful Australian environment.
When building a home, colour may not be at the forefront of your mind, however functionality should be. So, here are a few tips on building a new house.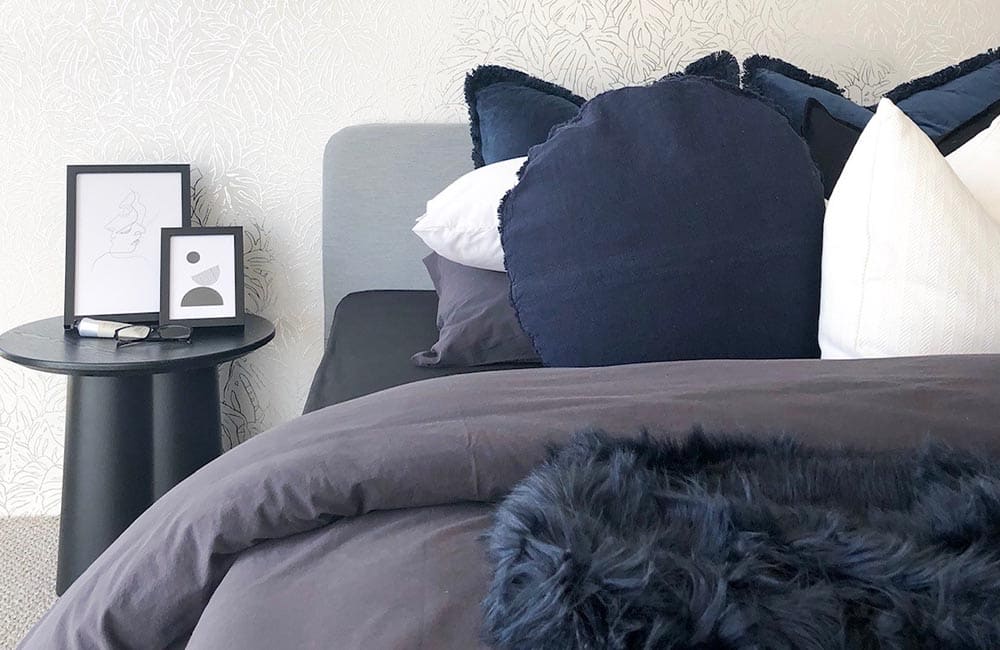 Goal setting: Ask yourself "what is the end goal?" and figure out what are you planning with your new home, whether that's selling, renting, or planning to stay. This answer will affect how we use colour and finishes in the home. It also impacts the overall 'budget' that one may have allowed.
Budget setting: Setting a realistic budget is incredibly important… just as it is to stick to it! We also urge our clients to have a 'finishing touches' budget, to account for any final costs. This could include final flooring, window treatments, furniture and even wall art. Window treatments in particular are often one of the last items on the list – and yet they can be one of the most important.
Window treatments are often underutilised as their importance is not always valued. Not only do curtains look good, but they also soften the look and feel of your interior space. From a practical perspective, they help with the insulation of your home, working to keep the heat of the sun out in summer and the chill out of the air in winter.
Window coverings will also help to protect your interior flooring and furniture from discolouration caused by harsh UV light. Plus, internal window treatments create a fantastic acoustic barrier in your home and can help reduce noise levels throughout.
When it comes to privacy, window treatments can offer the most aesthetically pleasing form of seclusion. There are so many different types of window treatments, differing in shapes, sizes, colours and materials, so there is always something for everyone to suit each individual budget and need. One of our go-tos for a practical, yet aesthetically pleasing look is to layer a beautiful fabric sheer over the top of a block out roller blind.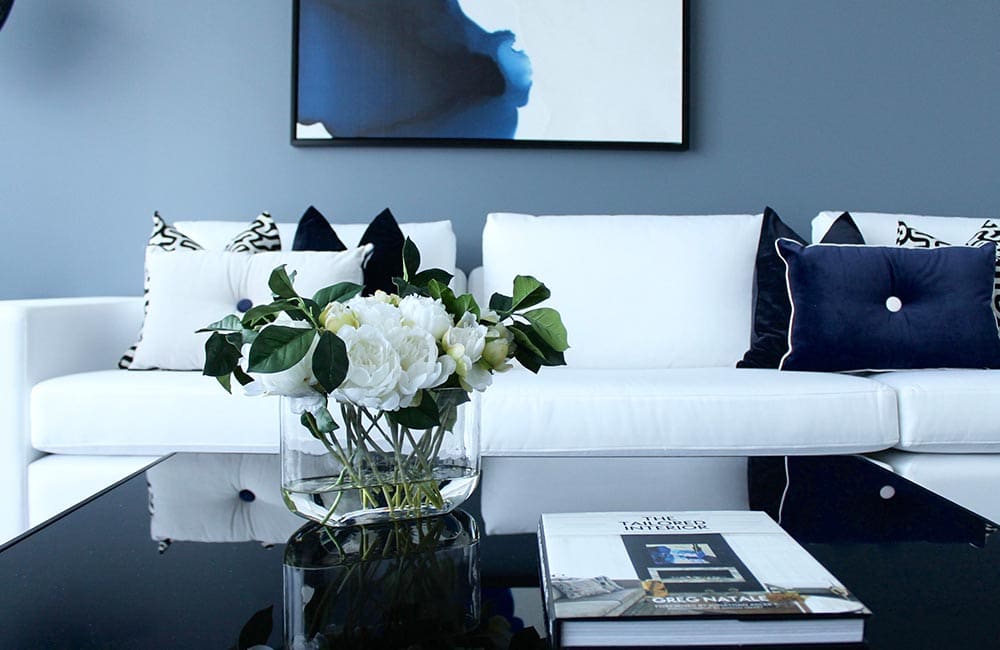 This not only looks good but can help to maintain all the practical elements of a window furnishing. Where possible, we recommend taking your curtains further than the window – go wall-to-wall and ceiling-to-floor! It creates a dramatic statement, fills a space and looks luxurious.
With the introduction of new building materials, innovative products and trend setting interior designers in Australia every year, it is always such an exciting and inspiring industry to be in…….be bold, be creative and always think outside the square.
If you'd like to learn more about ABC Blinds, Give us a call us on 13 13 15, visit one of our Perth showrooms or arrange a free measure and quote with a highly-trained consultant in your own home.