The Housing Institute of Australia Awards were hosted at Crown Towers Ballroom last month, recognising the finest homes and building professionals in Perth. This night of celebration showcased industry leaders and upcoming talent, with Studio Cult being first time entrants in the Residential Interior Design category. The night concluded with Studio Cult scoring double finalists in the category for recent projects The Honolua Bay and The Hartfield for Go Homes.
The Honolua Bay
The Honolua Bay was designed around the idea of producing a less conventional coastal vibe, with a touch of bohemian style, plus classic and contemporary – which Studio Cult feel perfectly encapsulates 'premium beachside living' within the Burns Beach Estate. A sense of glamour was added to the home through the incorporation of metals, Carrara and crisp whites throughout the interior.
Window coverings from ABC Blinds ensured a high level of luxury throughout the home through the use of Odin sheer curtains from the Filigree range in the colour marble. Wall-to-wall sheers fixed to the underside of the cornice created a sense of calm and a flow within the space, mimicking the ocean within each room and softening the timber and metal tones. This coastal style was then carried to the ensuite, scullery and bathroom, with the use of 50mm white timber-look Novawood venetians also from ABC Blinds. The result? A cost-effective solution with the added benefit of being both water and moisture resistant, making the blinds ideal for wet areas.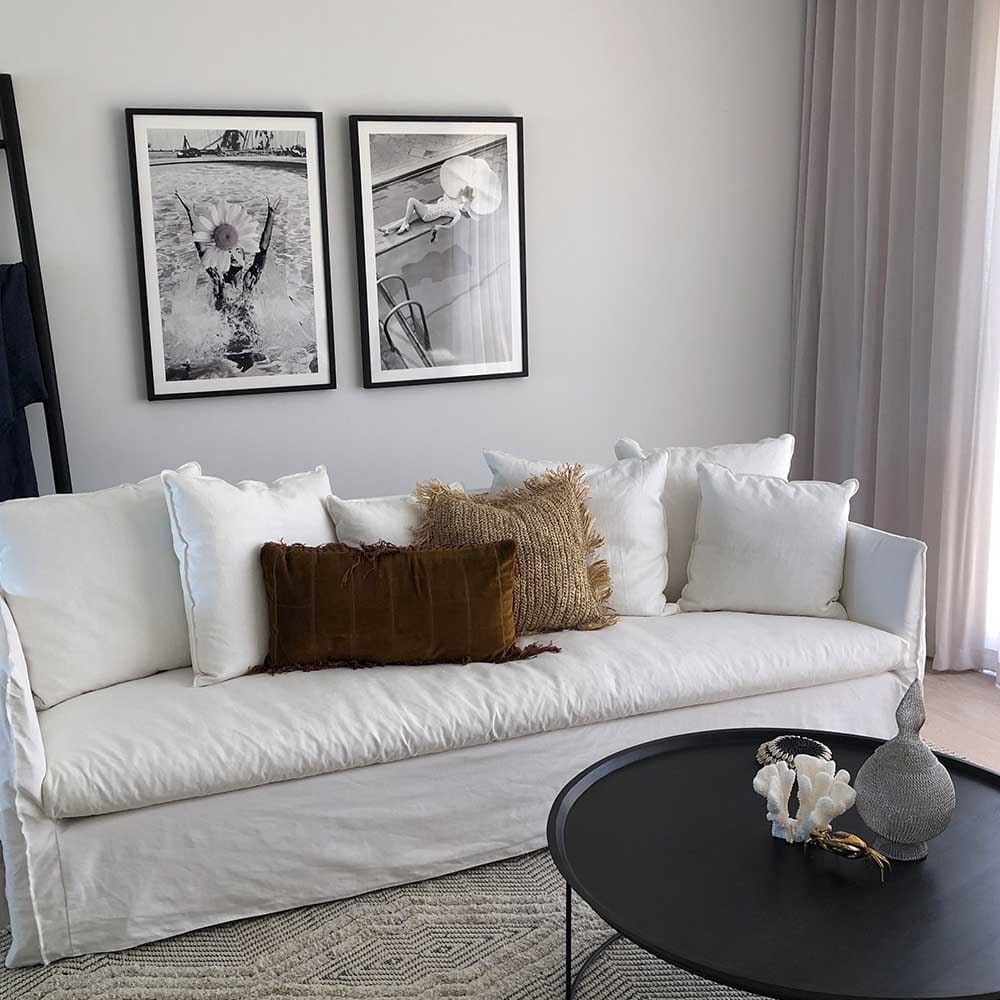 The Hartfield
The Hartfield is a combination of warm rustic tones and crisp neutrals, which work together in harmony to achieve a 'modern farmhouse' style. The concept for this project was rural retreat, reflecting The Hale estate which is nestled in the Kalamunda foothills, close to natural bushland and built around existing native Marri (red gum) and Jarrah trees. For this project, Studio Cult selected Odin sheers from ABC's Filigree range in the colour porcelain, highlighting the repetition of natural elements throughout the project. With a strong focus on biophilia (the tendency of humans to seek a connection with nature), Studio Cult nominated Vivid Shade roller blinds in the colour white, allowing natural light to flow into the home without obstructing the view of the external landscaping.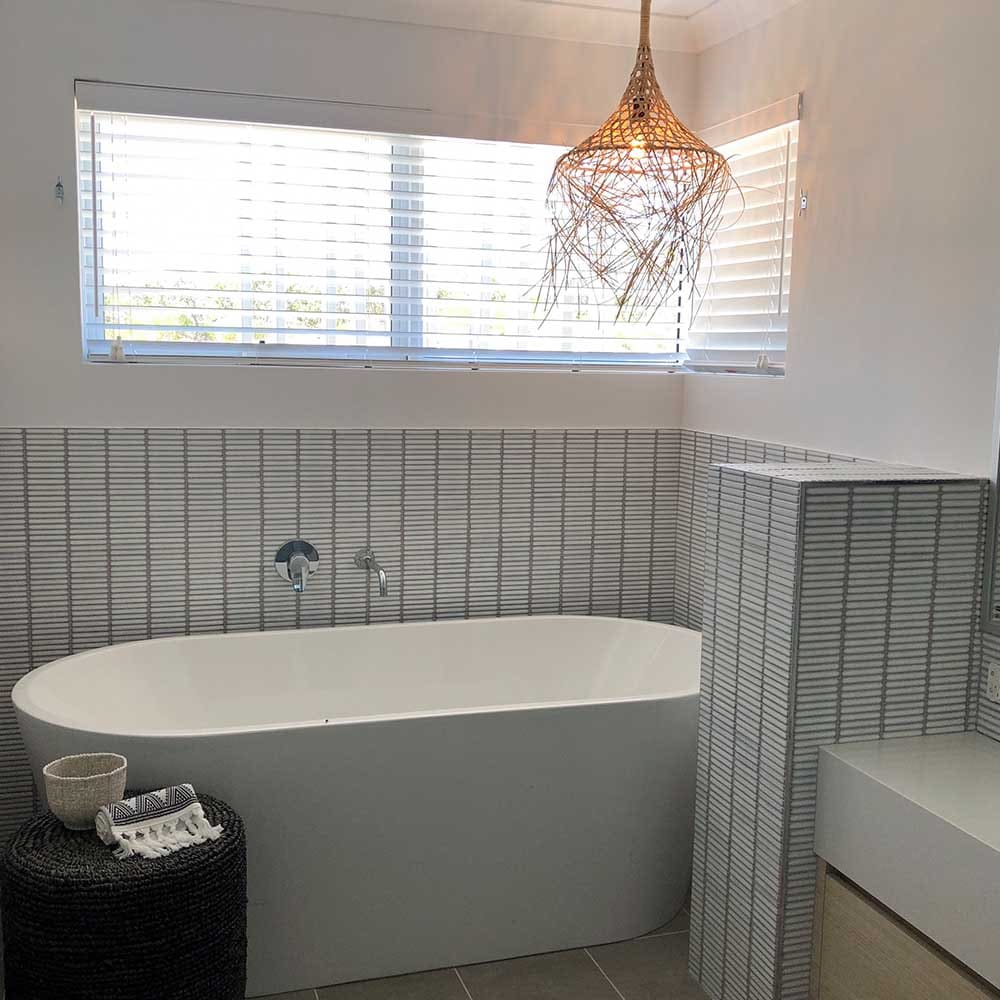 Head to Studio Cult's Instagram to see their latest projects featuring products carefully selected from the ABC Blinds product range. If you like to learn more about how to style Sheer Curtains you can also visit the ABC Blinds blog.
If you'd like to learn more, give us a call us on 13 13 15, visit one of our showrooms or arrange a free measure and quote with a highly-trained consultant in your own home.